Turn your visitors into customers.
Activate them with notifications, recommendations and social proof boxes! Increase trust and sales with personalized messages. Higher conversion rates - even up to 15%!
1.200+ clients are getting higher conversion rates!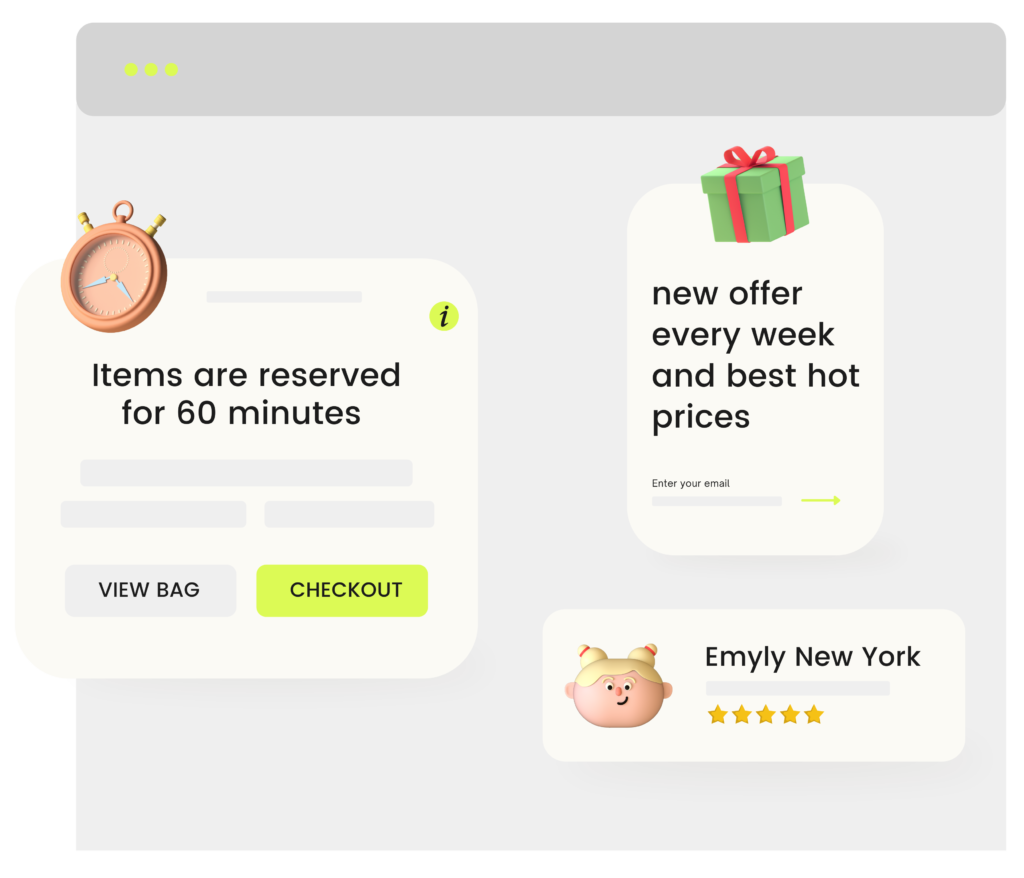 Don't let potential
customers walk away
Turn cold traffic into warm customers. ♥️ Build your credibility: display dynamic messages, popups,notifications with personalized content, perfectly matching your website design! Create delightful shopping experience:
Social proof really works! Customers pay attention to opinions, their quantity and authenticity. We show only real reviews coming directly from your store.

Highlight recent orders, product reviews, and a variety of other customer behaviors on your website.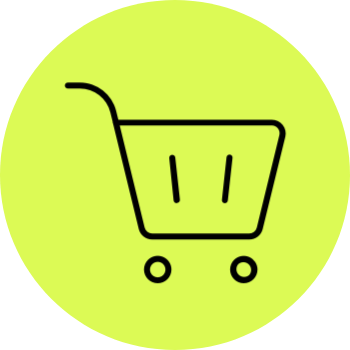 Display notifications when the user needs it, in the right place, on the appropriate subpage.

You can show valuable content to your prospects to engage them with downloadable e-book or video content.
Motivate to buy or activate
When user is ready - encourage action: with a promotional code, countdown timers.

Set-up on-exit intent pop-ups to get an e-mail or phone number in return for an attractive promotional code on your product.
Is it working? Of course! The FOMO effect, social proofs are proven marketing practices.

It's crazy how a simple app and few minutes can sky-rocket your sales and revenue!
Features that you'll love at first sight...
Over 21 features for your website. Use Notipack to increase your credibility and increase sales. Don't let your store look dead . Display tailored messages in the right place and time and on a specific subpage (such as a product card, cart or checkout) in order to motivate the customer to act - here and now.
Let customers find out that your business is selling well!
By displaying notifications about recent purchases, your store gives the impression that a lot is happening there, customers are making purchases and are sure that the store is active and safe. Building trust in e-commerce (and all other businesses as well) is the key to long-term marketing activities.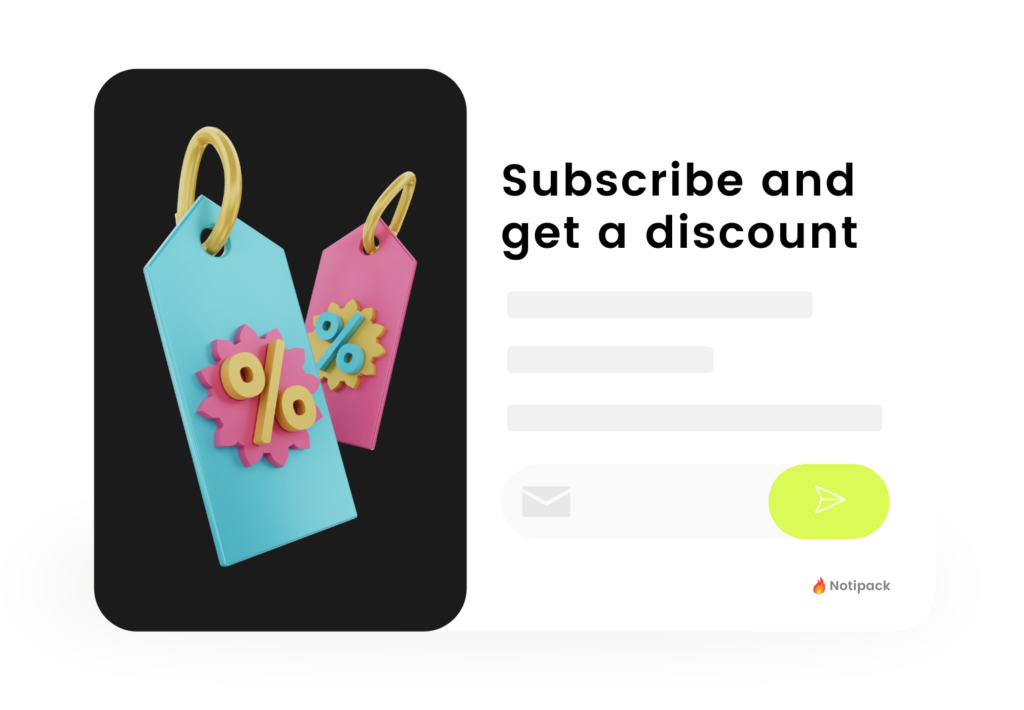 Grow your mailing list with us
A good e-mail database is a guarantee of maintaining positive relations with the client. Display notifications wherever your client expresses their intention to exit. If he does not make a purchase but leaves an e-mail - maybe he will do it soon.
An offer you can't refuse!
This is one of the most useful functionalities of our tool: user activation by count-down timers with promotional codes. You can visually adjust all such notifications to the style of your website. 3 clicks and new promo is ready!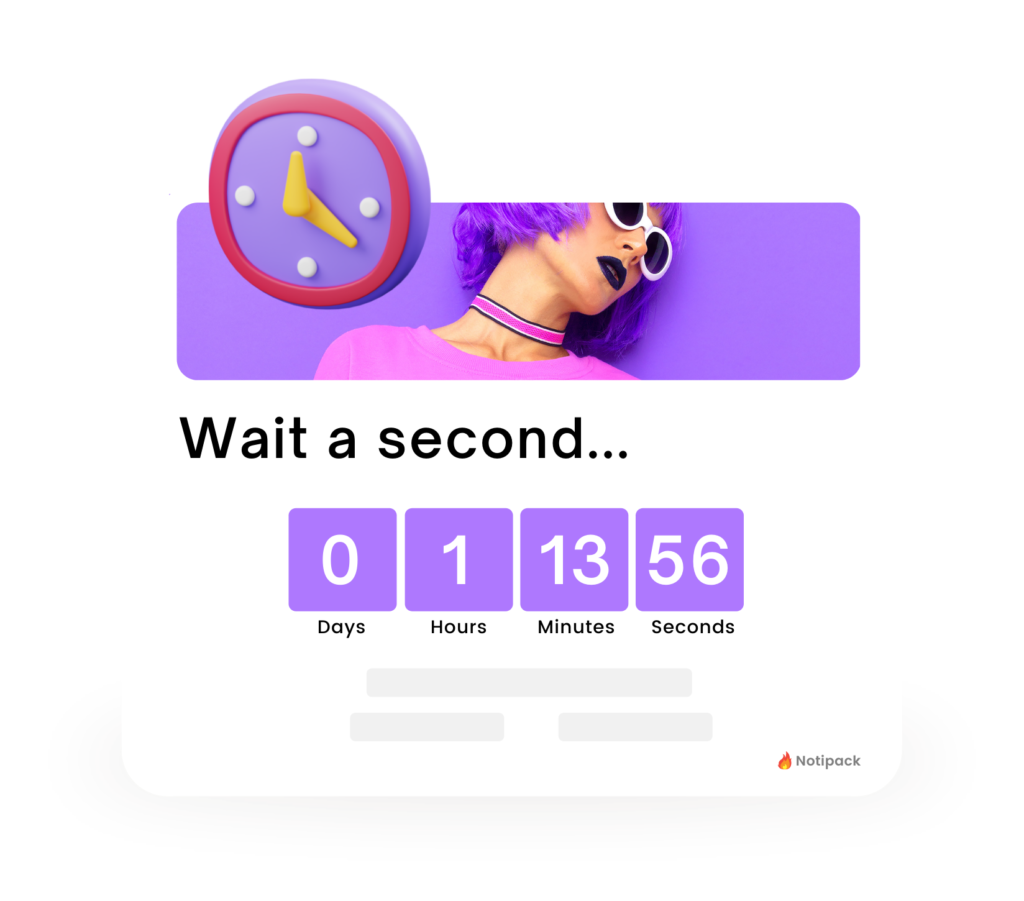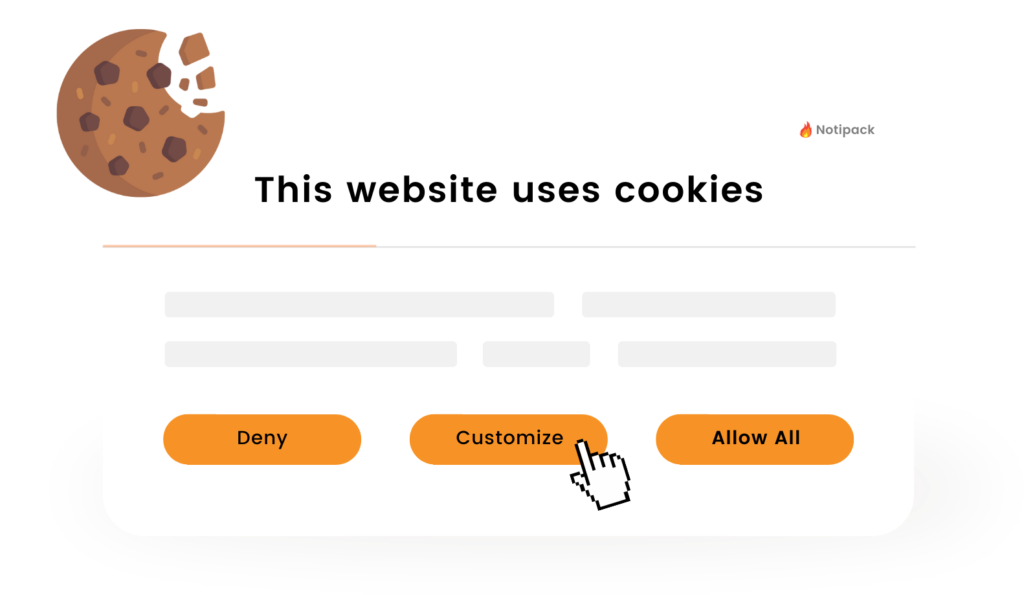 A plain, simple cookie bar is not enough anymore! Generate a fully customizable cookie banner, ask visitors for consent or not to consent to the use of cookies. Noticookie is GDPR, CCPA, CNIL, LGPD and GDPR compliant!
Customers don't like waiting
Before they run away to the competition, offer them a quick contact using the contact widget. How it's working? The customer leaves his phone number, you call back within a minute. More sales calls = more leads. Easy? With NotiCall It's that simple.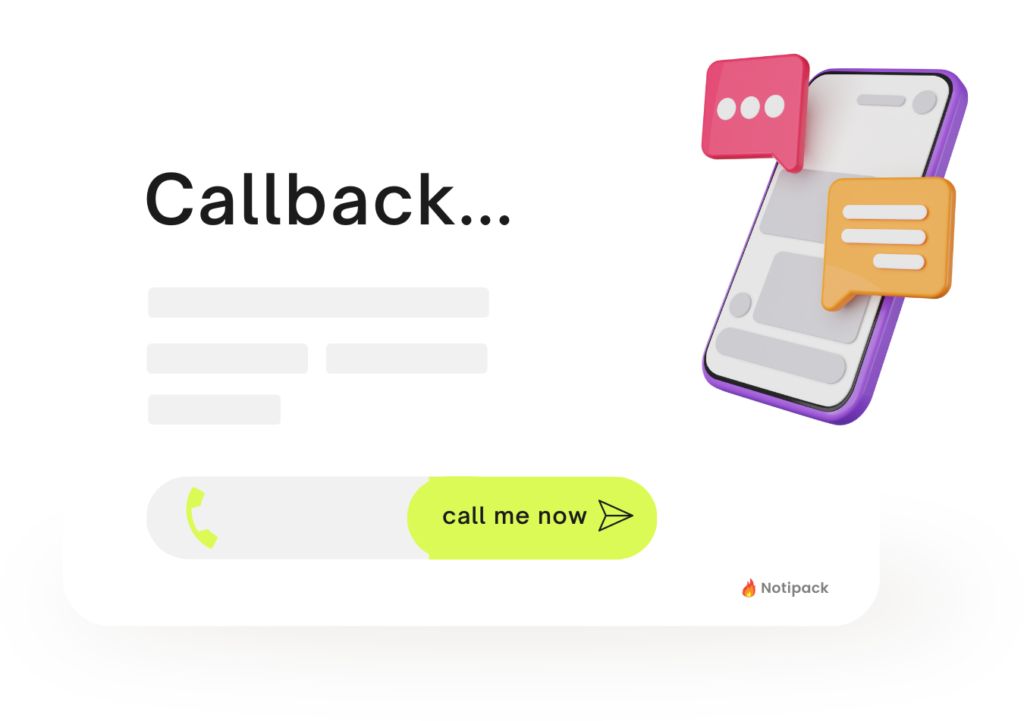 Adapt to the user's journey
In Notipack you can configure notifications directly for the client - you will display a different popup to the user who is with you for the first time and another - to the returning one. You can display them based on specific categories of your store or by a keyword appearing on a specific website. You will set the display time or the section to show, do not forget to set whether the popup should be displayed on mobile devices or desktop devices. With all the personalization features, you can adjust the design to the appearance of your store. There are hundreds of personalization possibilities, so you can easily set all up to perfectly meet the needs of your client - whom you know so well.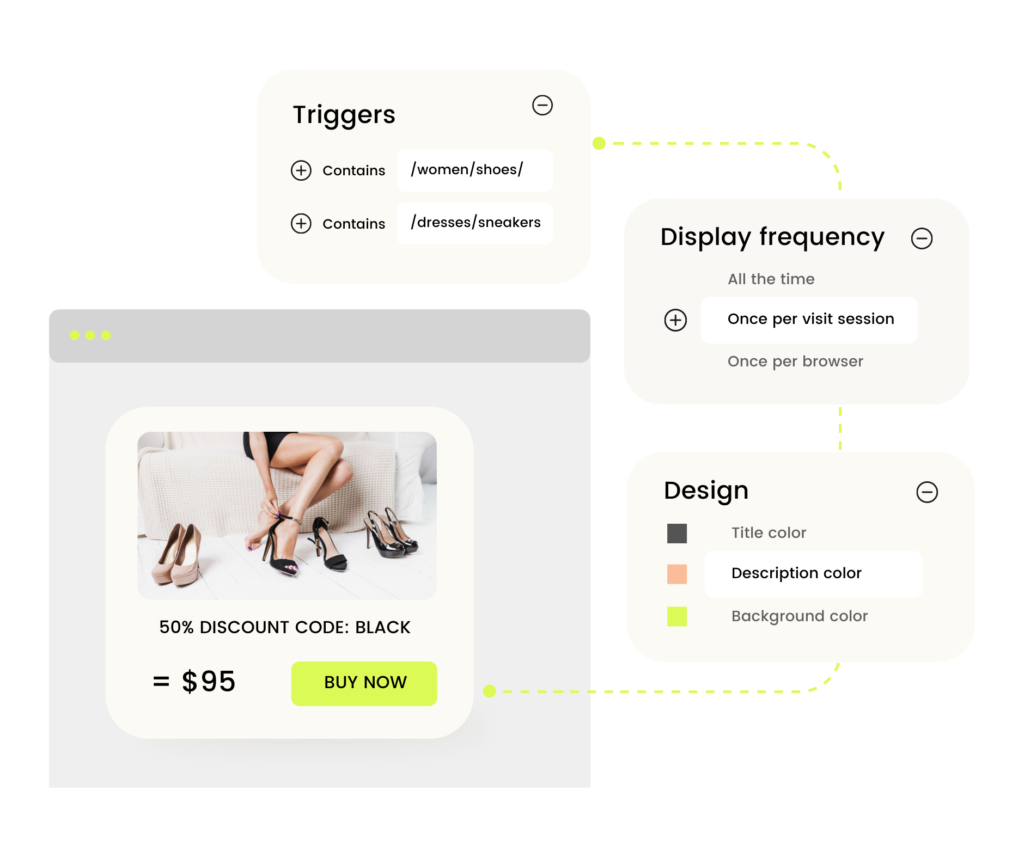 Thanks to advanced analytics and extensive A / B tests - you can accurately measure the progress of your campaign. You will find out which notifications bring the best results and you will reject the ones that convert less. You can check exactly how many times the popup was displayed, how many customers clicked on it - or how many subscribed to your mailing list. You can do it all with simple tools, we have simplified our system so that it is also understandable for people without analytical experience. You will receive a report, in black and white, on how our application works. Remember, testing and improving your campaign is the best way to find the perfect solution.
And that's not all we have for you ...
Notipack has a whole range of notification types that will be useful at different stages of the customer's shopping journey.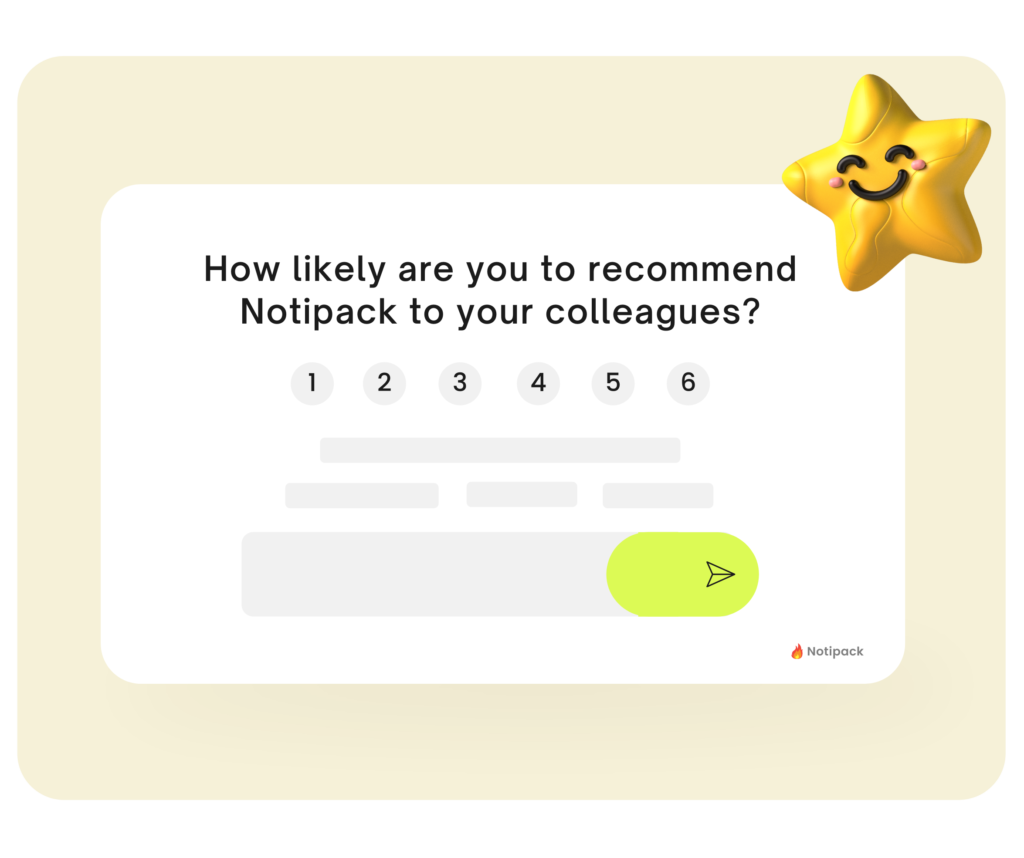 How do your customers feel?
Find out with feedback widgets. Receive feedback on whether they view your website well, whether your offer is satisfactory for them, and maybe - they will leave a suggestion for you that you will be able to implement in your business. All tricks are allowed to make the client feel more pampered.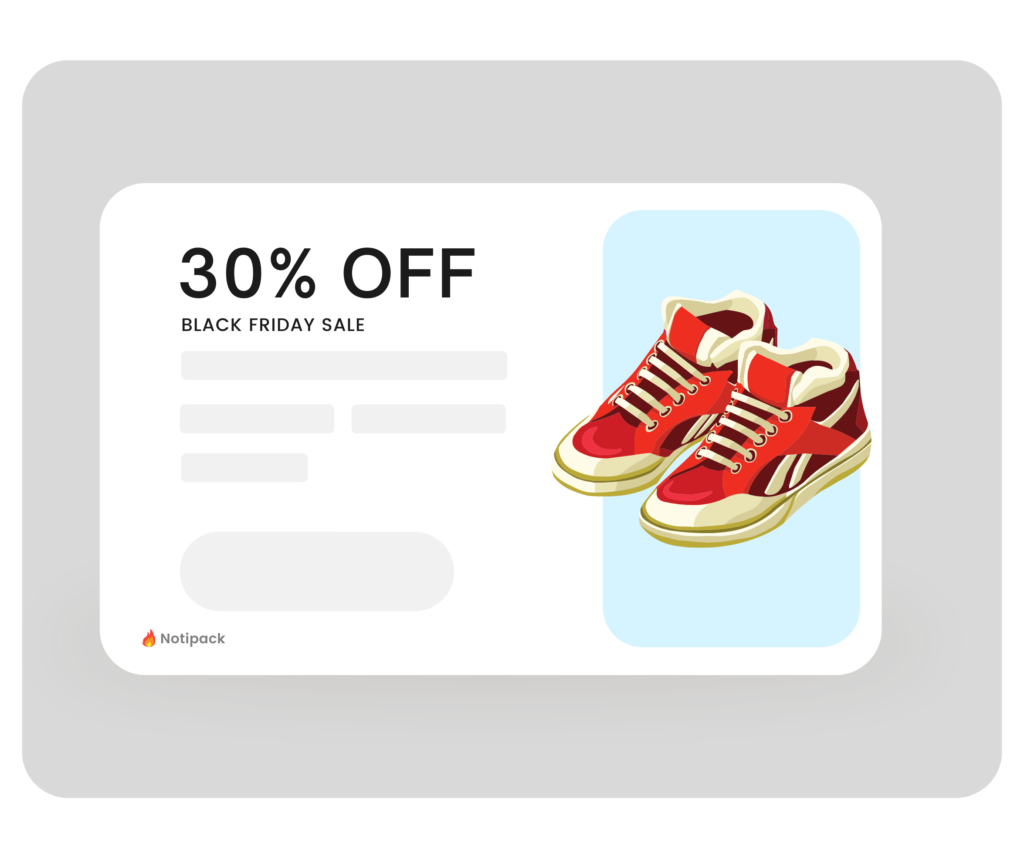 Customers like promotions and discounts
Ongoing / upcoming black friday, cyber monday, new year, women's day, father's day, valentines, etc. is the perfect time to catch a visitor and turn him into a regular customer. Nothing works better than current promotions, campaigns, discounts.
Engage visitors with video content
No photos can show what your great product looks like in reality. You know yourself that the customer can choose between offers, but you have to persuade him to leave money. In a timely manner, display a widget with a video presenting you, your goods or your services to pat this transaction.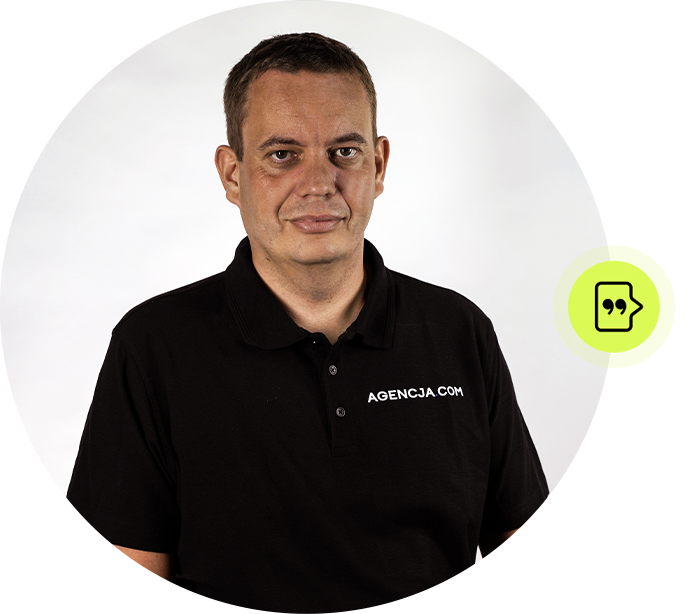 Why people love Notipack?
Notipack fixes problems with almost all add-ons (popups, notifications, etc.) that we may want to add to the website. It allows you to quickly test various methods of encouraging the user to perform an action, which allows you to effectively increase conversion on the site.